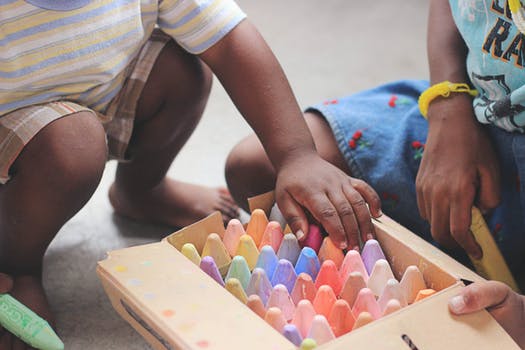 Education Governance: 3 Steps to Consider in Producing Your School's Child Protection Policy

Social Media went into overdrive some weeks ago when news got out that a Lagos pupil allegedly attempted to cause harm to a classmate who was performing better in class. This scenario highlights the need for schools and academic institutions to pay particular attention to their governance and compliance obligations in respect of children.

If you own or run a School or Child-focused organisation in Lagos, one obligation you have to comply with, is the obligation to have a Child Protection Policy for your organisation.

The threats to the safety & protection of children in your care have increased in volume and sophistication in recent decades. There used to be the traditional threats of bullying, abuse, and health & safety which have now evolved to include kidnapping & extortion, cyberbullying (e-safety), child grooming, radicalism etc.

In 2016, the Lagos State Governor, Mr Akinwunmi Ambode, approved an Executive Order which created a Safeguarding & Child Protection Policy for the state of Lagos. This policy makes it compulsory for schools, orphanages, children care-centres, Health centres for children, and children recreational centres (not conclusively) to have their own Child Protection Policy in place.

Children have the right to be protected from harm and it is important that if your organisation works with and provides services to children or young people, you have guidelines on how to keep children safe and how to respond to child protection concerns.

A Child Protection policy is a statement and procedure by any organisation that sets out what the organisation would do to keep the children, under its care, safe.This post will  provide you with some considerations for putting together your safeguarding policy so that you are able to protect children from harm.

Before you start

Before you put start writing your Child Protection Policy, take some time to consider the set-up of your school or facility, the nature of your school or facility, the types of risks faced by a child in your care, and how you would like any concerns raised and addressed. You may need to review your existing processes, policies and procedures to incorporate your new policy and procedures. Your Child Protection Policy should be fit-for-purpose for your school or facility, complement your other policies, and not a blasé or a copy & paste policy.

When you start

When you start writing your policy, it should:
use plain English.
consider the nature and size of the school or facility.
consider the peculiarity of the needs your school or facility may cater for.
consider the number and type of employees you have.
state how to undertake checks on your employees now and in the future.
cover the location of your school or facility.
consider the potential risks to children.
state how to raise a concern.
outline how to respond to concerns or allegations.
refer to other necessary policies and procedures.
cover awareness training and continuous development for staff.
It would be helpful for you to use a focus group consisting of people from different parts of the organisation, parent representatives, and even children to test run your policy and get feedback on its usefulness and effectiveness.
After writing your policy
After writing your policy, you should:
circulate your new policy to employees, and parents.
train and brief all employees and parents on any new processes.
appoint a Safeguarding Coordinator or Consultant.
monitor the implementation of the new policy & procedure.
review the policy & procedure regularly.
JCS Client Services provides a shoulder to support your business and compliance burdens. We take away the distractions and help you focus on your core task of running your business. Find out more on how we can support your organisation by visiting our website, subscribing to our posts or contacting us.