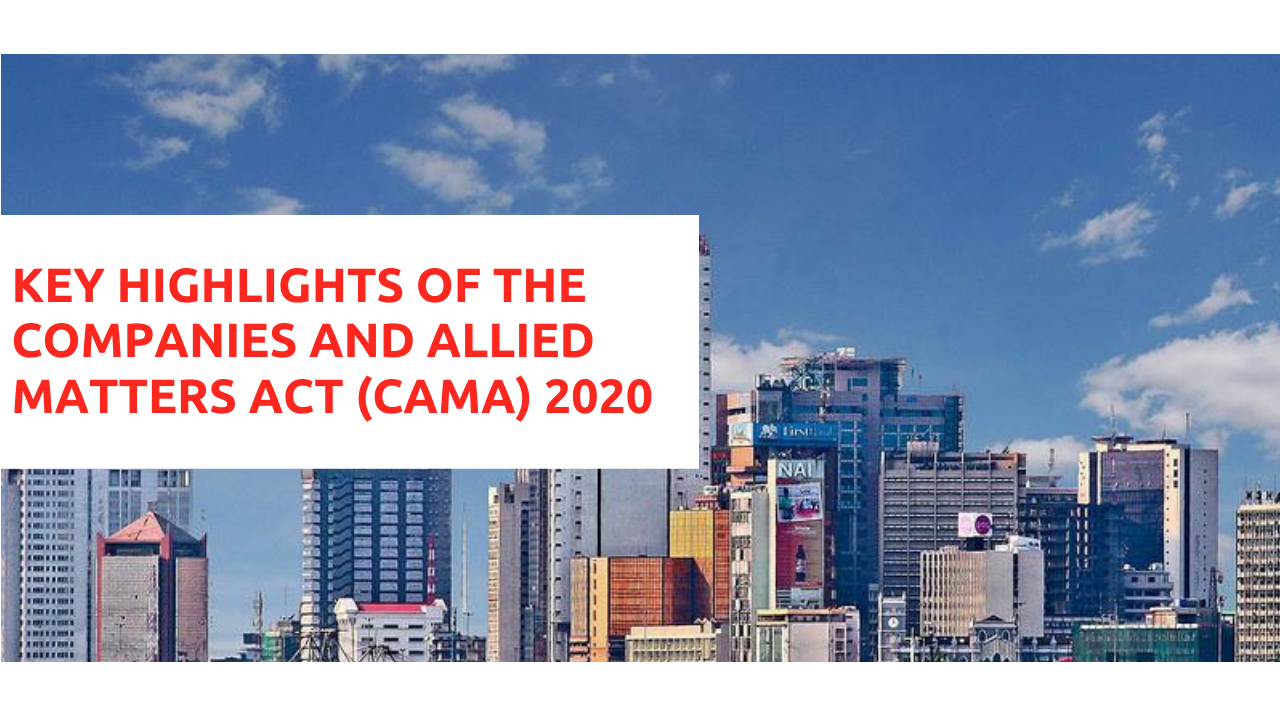 KEY HIGHLIGHTS OF THE COMPANIES AND ALLIED MATTERS ACT (CAMA) 2020

The Companies and Allied Matters Act, 2020 ("the Act"), repeals and replaces the present Companies and Allied Matters Act of 1990.

The Bill is one of the most critical pieces of legislation which impacts the Nigerian business climate and the Micro, Small and Medium Scale Enterprises (MSMEs). It is the biggest business reform bill in Nigeria in three decades. It tends to show the need for Nigerian Businesses to move into a new era of success and development; by reducing regulatory hassles and encouraging the use of technology.

This is expected to ultimately promote investment friendly business environment, create more jobs, and promote the ease of doing business in Nigeria

Provision of single-member/shareholder companies:

Section 18 (2) of the new CAMA now makes it possible to establish a private company with only one (1) member or shareholder.

The implication of this is that an individual can incorporate a company and be the sole shareholder.

Replacement of Authorized Share Capital with Minimum Share Capital

Section 27(2)(a): This section replaces 'Authorized Share Capital' with 'Minimum Share Capital'. This implies that the promoter of a business is not required to pay for or allocate shares that are not needed at the specific time of incorporation.