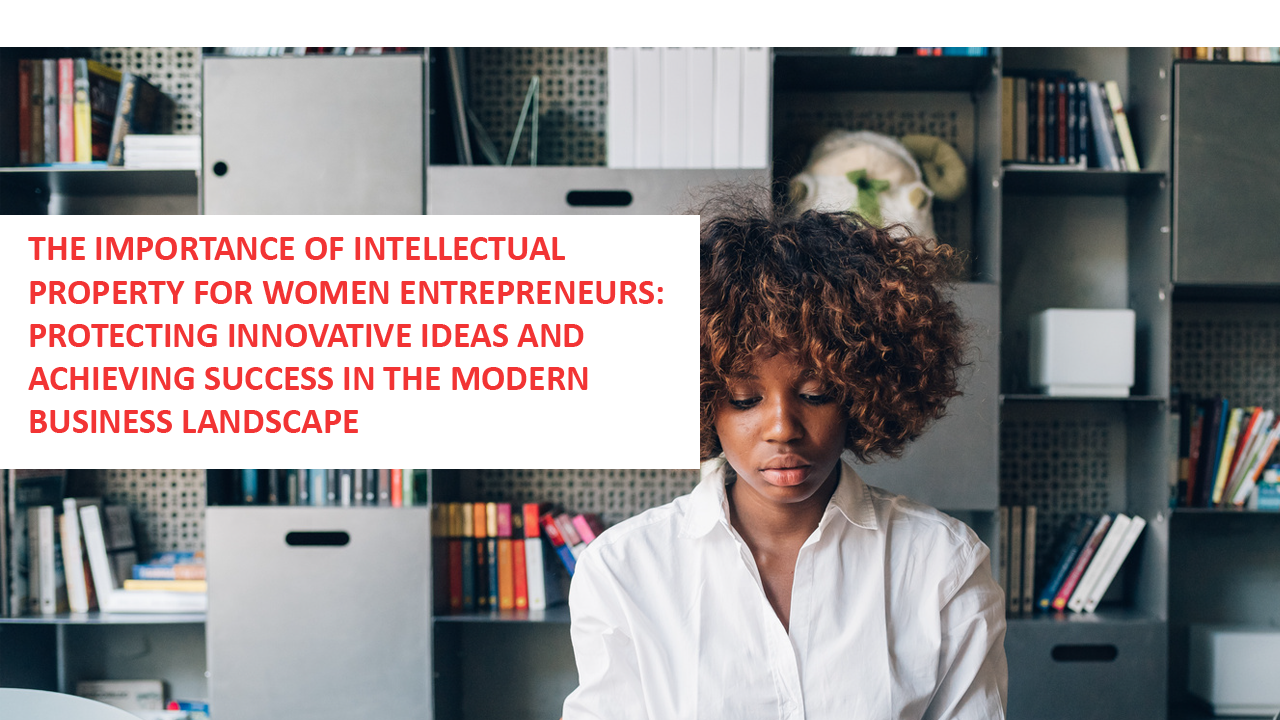 THE IMPORTANCE OF INTELLECTUAL PROPERTY FOR WOMEN ENTREPRENEURS: PROTECTING INNOVATIVE IDEAS AND ACHIEVING SUCCESS IN THE MODERN BUSINESS LANDSCAPE.

WOMEN ENTREPRENEURS: MAKINGSTRIDES IN THE BUSINESS WORLD.

From Mary Anderson, inventor of the windshield wiper, to Hedy LaMarr, a Hollywood actress who co-created a radioguidance system used in military torpedoes, women have played a crucial role in shaping the world through their innovative ideas. In recent years, the world has seen an increase in women entrepreneurs who are making significant contributions to the global economy. Intellectual property (IP) is an essential tool for any entrepreneur looking to protect their innovative ideas and products. This article discusses the importance of IP for women entrepreneurs and how it can help them achieve success in the competitive business world.